PATIENT INFORMATION
Hours of Operations
Patient Referral Form
Monday-Friday: 8:00 a.m.-5:00 p.m.
Insurance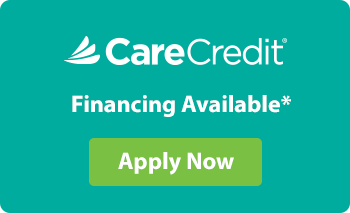 At Be Well Collaborative Care we strive beyond excellence and aim to deliver the highest quality results. As a patient in our center you will receive the best level of service based on our unique and individual approach. Our center employs the most educated and respected healthcare professionals, and our customer service team will ensure that your experience with us is consistently exceptional and exceptionally unique. In order to maintain the highest level of service, we employ a fee for service model that we will customize based on your needs and expectations. Care Credit Financing and Payment Plans are also available. We accept all major credit cards and as a courtesy, we will bill your insurance company on the "out-of-network" basis.
A Word to Our Patients …. About Insurance
Benefits provided by insurance companies vary considerably from one plan to the next. Normally, insurance companies "package" programs of selected benefits to qualifying consumers or employee groups at particular rates. Coverage for the treatment you require ranges from 0% to 100%, depending on your plan.
Some insurance companies pay benefits according to a fee schedule they have developed, which may be lower than the normal fees charged by most healthcare providers.If your plan states that it will pay 80% of a particular treatment, it may mean 80% of the fee determined by the insurance company – not necessarily the fee charged by your healthcare provider.
Our professional fees are based on your healthcare needs, the complexity of treatment, and the cost to our providers to deliver the necessary services – not on the scope of your insurance coverage.
The type of treatment you receive is based on our professional judgment – not on the scope of your insurance coverage. It would not be in your best interest for the healthcare provider to compromise the needed treatment in order to accommodate insurance company limitations. We will work with you to determine possible alternative treatment plans to fit your financial circumstances, but you should not put your overall health at risk as a way to cut short-term costs.
As a service to you, our staff will complete a portion of the claim form. To expedite your deserved benefits, make certain that your part of the form is filled out completely and accurately.
If you direct the insurance company to pay its share of the cost directly to our office, you will receive credit for this amount when payment is made and it will be reflected on your statement.
Many times, insurance carriers' benefits are less than the usual and customary fees which need to be charged for services provided. If you receive a communication from your insurance company suggesting that your provider's fees are too high, please investigate. Your insurer may be using out-of-date information or may not be aware of the particular factors that govern what your provider must charge – such as new types of therapy, complex treatment, or geographic factors relative to professional costs.